ODELL VILLAGE NEWS
The Bell is open as a shop and for take-aways (updated March 2021)
Call 01234 910850 - Scroll down for details
Shop Open Wed-Sun 12-6pm
Offering: bread, milk, eggs, essentials & fresh fruit & veg, signature sausages, home cooked ham etc.....
Also Available: Take away Tea, Coffee, Hot Chocolate, Soft Drinks
TAKE AWAY/Home Delivery:
Lunch: Homemade Soup of the Day, Fresh Cut sandwiches & Toasties (no need to pre-order)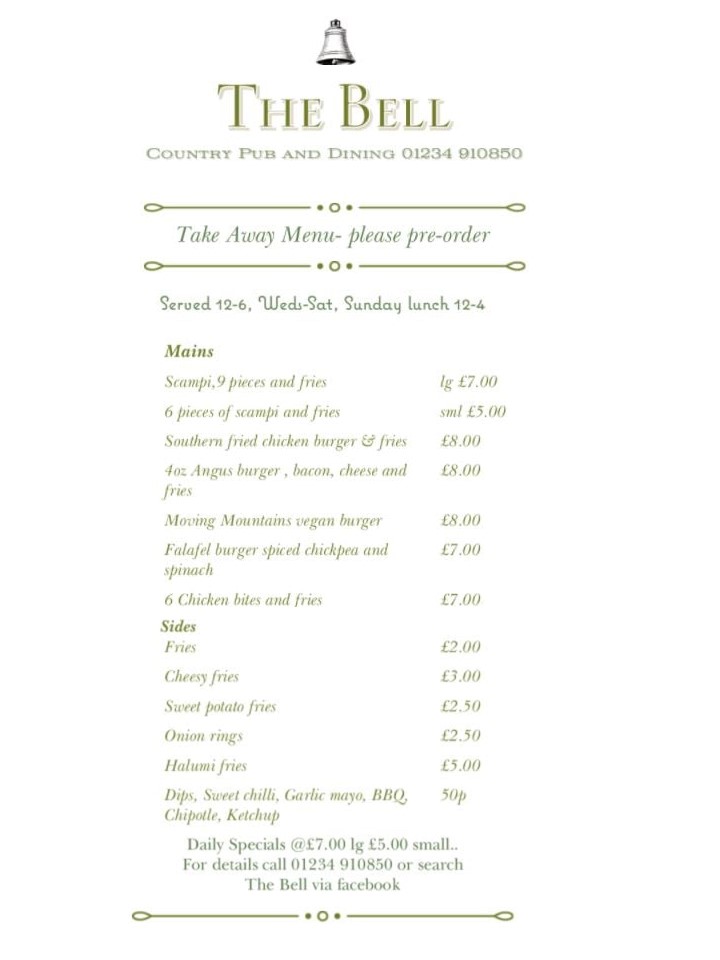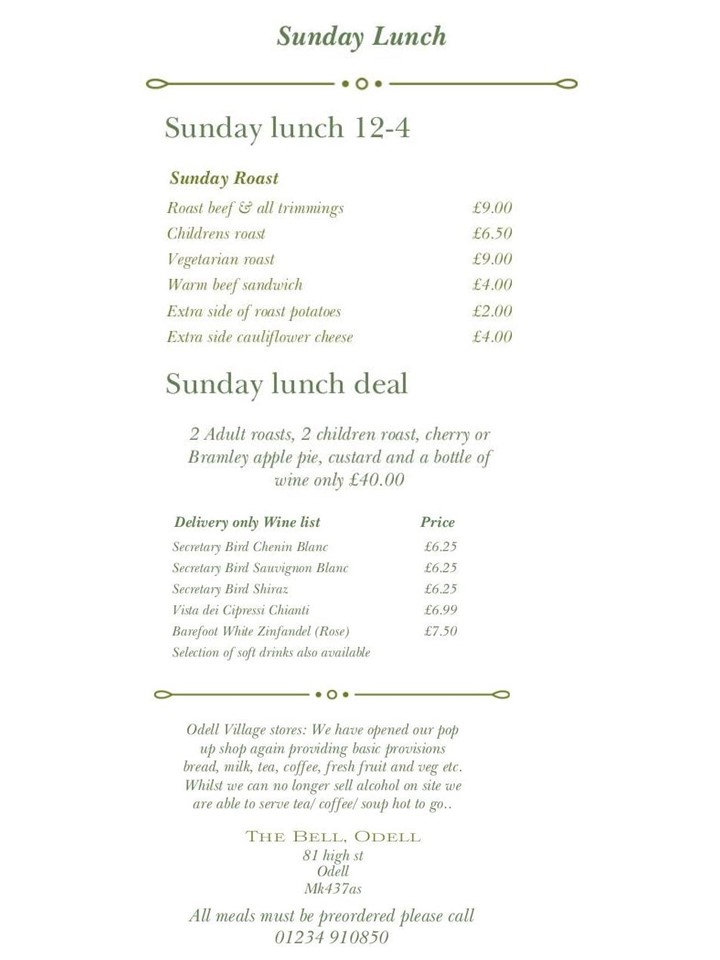 Specials (by pre-order only Small £5/Large £7 unless stated)
Wed: Homemade Fish Pie
Thurs: Homemade Lasagne
Fri: Scampi & Fries
Chicken Nuggets & Fries
Beef Burger & Fries £8
Vegan Burger & Fries £8
Sat: Homemade Curry & Rice (Giant Naan available in store)
Sun: Roast Beef Lunch with all the Trimmings £9
We are unable to sell Alcohol through the shop but if you require any real ale or wine we are able to deliver. Please don't hesitate to contact us if you need anything delivering: 01234 910850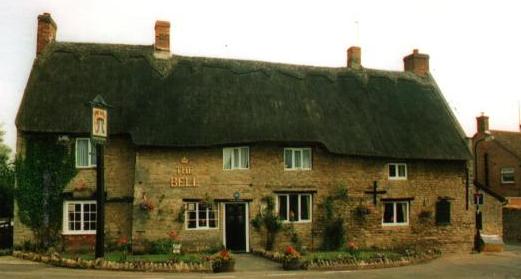 For the latest from the Bell, go to: https://www.facebook.com/TheBellinOdell/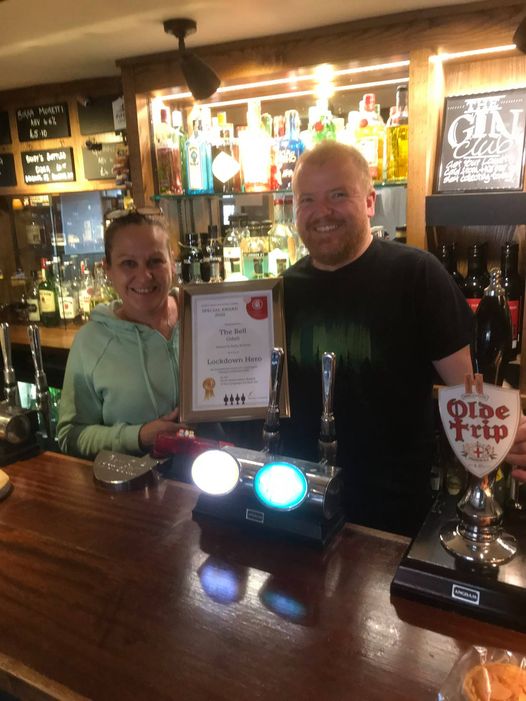 CAMRA recognised Sally and James for providing exceptional service during the 2020 lockdown for the local community
Latest Coronavirus statistics in and near Odell can be found here (enter your postcode): Coronavirus in your area - NHS Digital
Other links
The Harrold Bridge bi-monthly printed magazine includes some notices and information for Odell.
---
Last revised: April 02, 2021.